Something BIG is coming…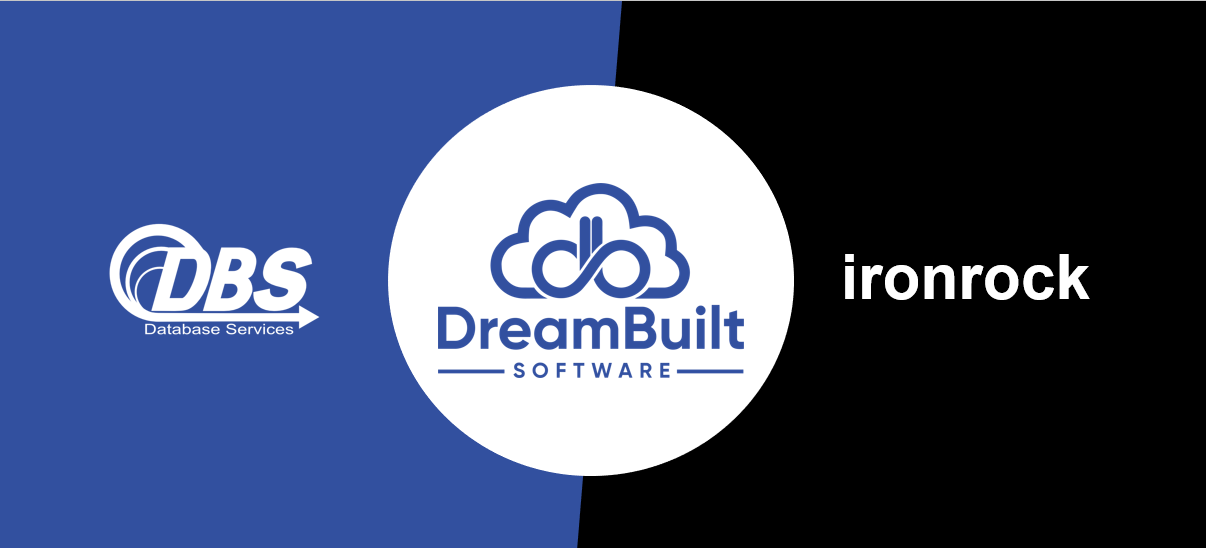 We are pleased to announce that Database Services, Inc. and IronRock Software, Inc. – two highly compatible firms, with a long successful history of working together – have joined to create DreamBuilt Software, Inc.
Our combined team possesses both best-of-breed development and support teams dedicated to making your dreams of business software automation a reality, through:
Proven product innovation and a diverse set of off-the-shelf capabilities
Relationship-focused customer support
Readily available custom development resources to meet your unique business goals and processes
If you've worked with either company before, rest assured you will experience the same personal working relationships that you have had in the past, which put us a step above our competitors. We look forward to an exciting and prosperous future with you under this new operating paradigm.
If you're newly discovering us – welcome! We'd love the opportunity to discuss what we can do for you. Reach out to us at contact@dreambuilt.io.
Check back regularly for updates to this website outlining our complete line of solutions and services.